"He who controls the food controls the people."
 Join the Rogue Food team for their first-ever Tennessee event.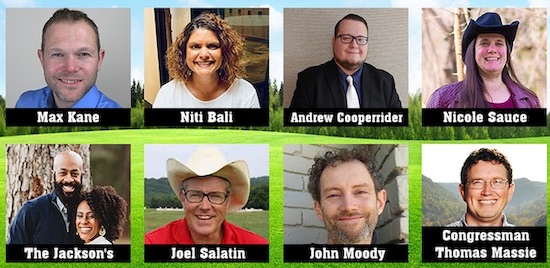 Join Joel Salatin, Niti Bali, Congressman Thomas Massie, John Moody, Nicole Williams, the Jacksons, Andrew Cooperrider, Max Kane, and others for an educational and empowering day that will equip you to rebuild food independence for yourself and your community. 
Learn about food churches, creative circumvention, solutions to the butchering backlog and blockade, buying clubs, and building direct "field to fork" distribution of food. Find out how to build community, beat the government, create lasting change through social media and humor, and so much more. 
The problems we are facing are not going away soon and people need solutions. Please share this announcement with Family and Friends.
Snag a ticket to the entire weekend or just to the parts you can make! 

Flat Rock Farms
1190 W Ellington Pkwy
Lewisburg TN 37091 United States
(615) 815-5326
Please join Solari as a member and supporter of Farm-to-Consumer Legal Defense Fund.

More at the Solari Food Series